Which Nissan for You?
Nissan has been developing dependable vehicles for many years. Historically, the vehicles that Nissan has offered have been very popular with customers for a variety of reasons. With the many vehicles that are available for you to choose from, it can be hard for you to determine which Nissan vehicle is right for you. These are some of the current vehicles that Nissan has to offer.
Sedans
The 2022 Nissan Versa is a subcompact sedan that provides seating for up to five occupants and uses an efficient 1.6-liter four-cylinder engine to drive its wheels. The new Versa is equipped with several great technologies and keeps its occupants safe with a multitude of driver-assist and driver alert features.
The Nissan Sentra is a compact sedan that has been in production for decades. The new 2022 Nissan Sentra is more stylish and refine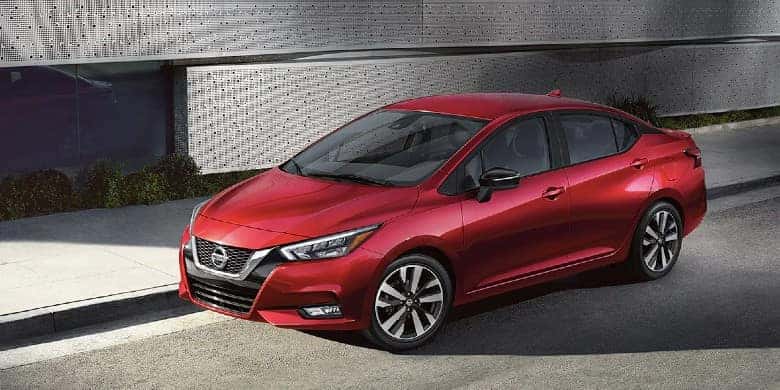 d than ever before. A 2.0-liter four-cylinder engine provides the power that the Sentra needs to navigate around. Numerous driver alert and driver-assist safety technologies are packed into the new Sentra as well.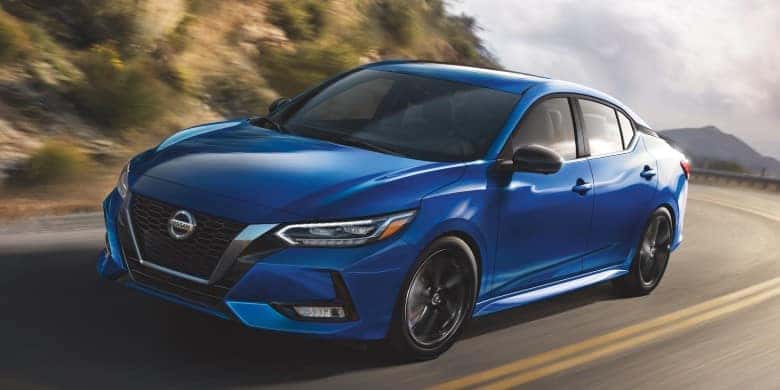 If you are looking for a dependable mid-size sedan, then the new Nissan Altima is an excellent option for you to consider. Among the five trim levels that are available for the new 2022 Nissan Altima, there are front-wheel-drive models and all-wheel-drive models.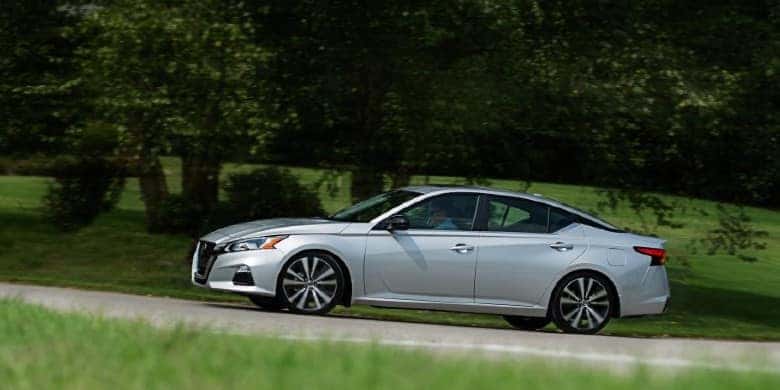 The Nissan Maxima is the largest sedan that Nissan has to offer. Powered by a 3.5-liter V6 engine, the Maxima has all of the power that it needs to comfortably carry around up to five occupants. There are three trim levels for customers to choose from with the new Nissan Maxima.
Coupes
If you crave a vehicle that can provide you with a thrill, then you will surely enjoy what the new Nissan GT-R has to offer. The GT-R is propelled by a twin-turbocharged 3.8-liter V6 engine that produces up to 600 horsepower and 481 pound-feet of torque for the all-wheel-drive coupe.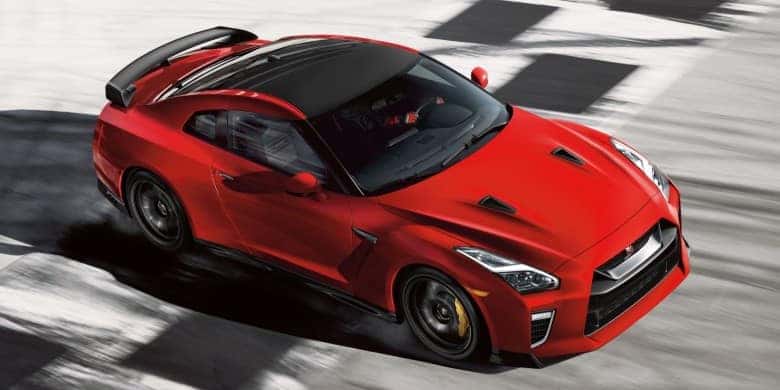 Crossovers and SUVs
The new Nissan Kicks is an exciting compact SUV model that is both efficient and versatile. Available in three trim levels, the 2022 Kicks is powered by a 1.6-liter four-cylinder engine that produces 125 horsepower and 115 pound-feet of torque. Entertainment in the Kicks can be accessed through either a 7.0-inch touchscreen display or an 8.0-inch touchscreen display.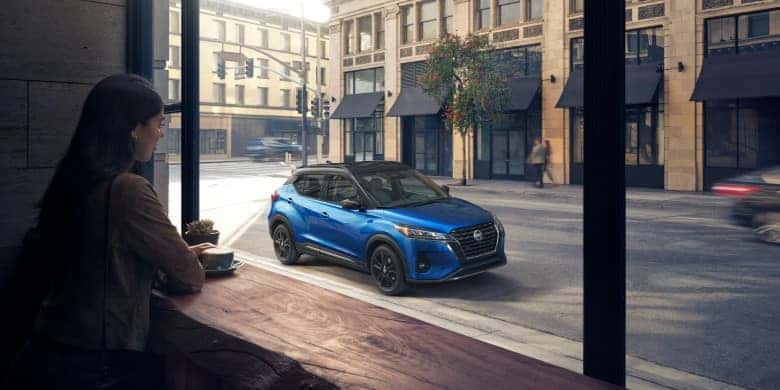 The Nissan Rogue is a mid-size SUV that offers five comfortable seats for its passengers to relax in. A 2.5-liter four-cylinder engine powers the Nissan Rogue, providing 181 horsepower and 181 pound-feet of torque for the SUV.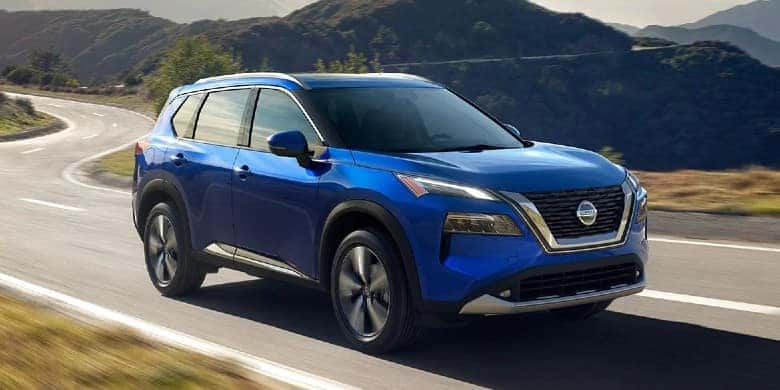 The Nissan Rogue Sport is a compact crossover SUV that shares many of the same characteristics as its larger counterpart, the Nissan Rogue. Available in three trim levels, the new Rogue Sport is equipped with a variety of great standard features. Apple CarPlay and Android Auto are both equipped on every Rogue Sport, as is automated emergency braking.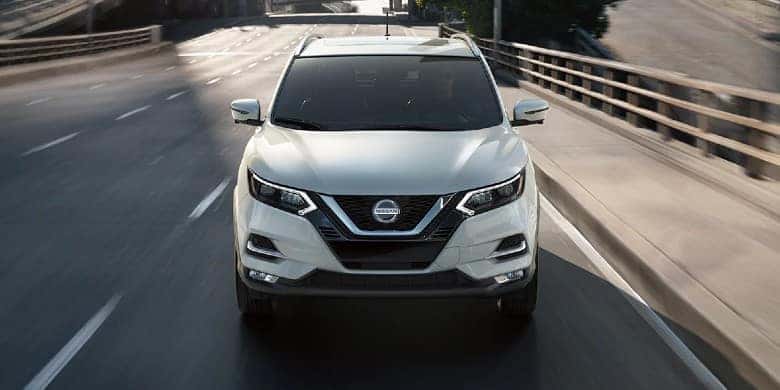 The Nissan Armada is here to fulfill your large SUV needs. The Armada is Nissan's largest SUV model, offering three spacious rows of seats to its occupants. The Nissan Armada can vary up to eight occupants comfortably in its cabin, making it an excellent option for drivers with large spatial needs.
Pickup Trucks
If you like adventuring, need the capabilities of a pickup truck, but do not need a large truck, then the new 2022 Nissan Frontier is a great model for you. Redesigned for the new model year, the Frontier is now more stylish than ever before. Each of the four trim levels for the 2022 Frontier is powered by a 3.8-liter V6 engine.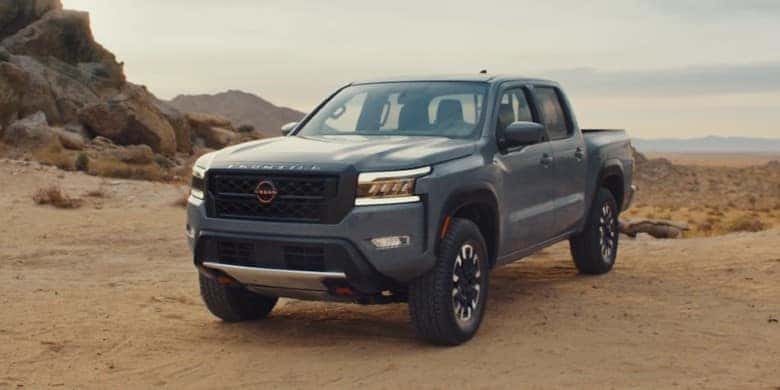 The Nissan Titan is a rugged full-size pickup truck that is ready to handle the tasks that you have for it. Available as a King Cab and as a Crew Cab, the Titan is powered by a 5.6-liter V8 engine. The new Titan can be equipped with either a rear-wheel-drive drivetrain or an all-wheel-drive drivetrain.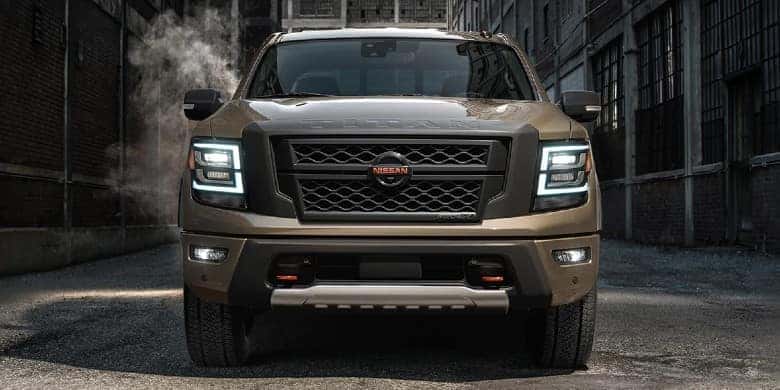 The Nissan Titan XD is a highly-capable full-size pickup truck that receives its incredible power from a 5.6-liter V8 engine. When equipped adequately, the Titan XD can tow up to 11,040 pounds of weight. A large 9.0-inch touchscreen display is available for the Titan XD, allowing drivers to easily see the menus of the model's infotainment system.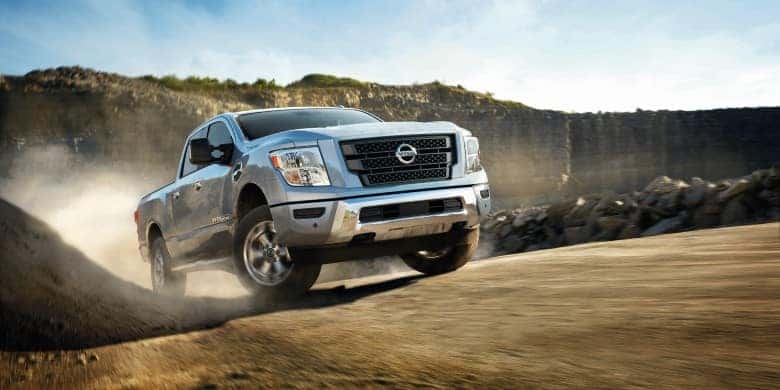 Electric Vehicles
The Nissan Leaf is a sleek five-door model that is a great choice for customers who want fuel-efficient vehicles. Rather than fuel, the powertrain of the new Leaf uses electricity to produce its power. There are five trim levels in the 2022 Nissan Leaf lineup.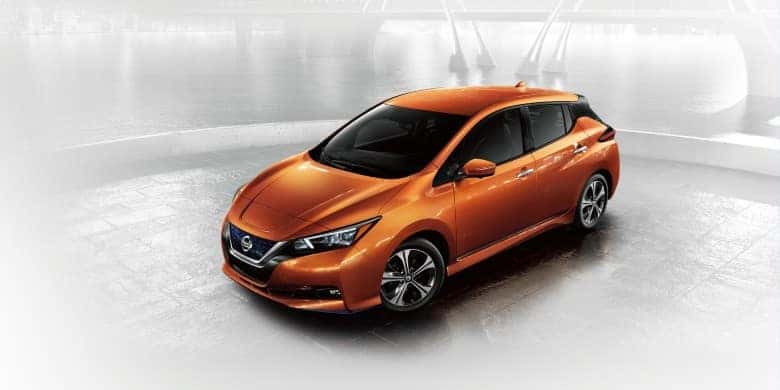 Vans
The Nissan NV200 Compact Cargo is a great cargo van option for customers who need a spacious van that can be easily navigated through areas. The 2.0-liter four-cylinder engine of the NV200 Compact Cargo produces 131 horsepower and 139 pound-feet of torque. A 7.0-inch touchscreen display is standard for the van, along with Apple CarPlay and Android Auto.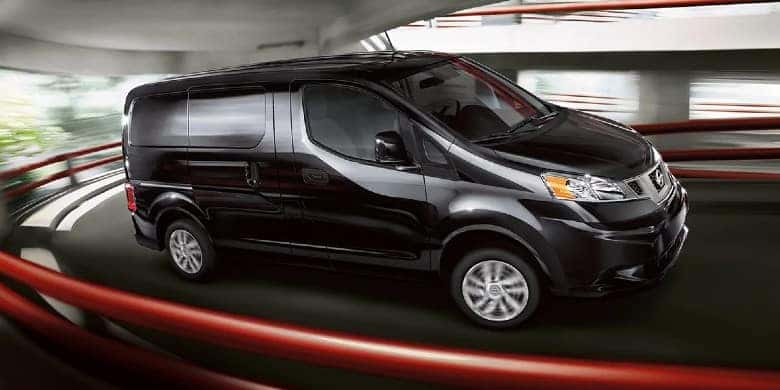 The new Nissan NV Cargo is Nissan's largest van model, providing a great solution for customers who need dependable and spacious vans to fulfill their hauling needs. The new NV Cargo is available with a 4.0-liter V6 engine option and a 5.6-liter V8 engine option.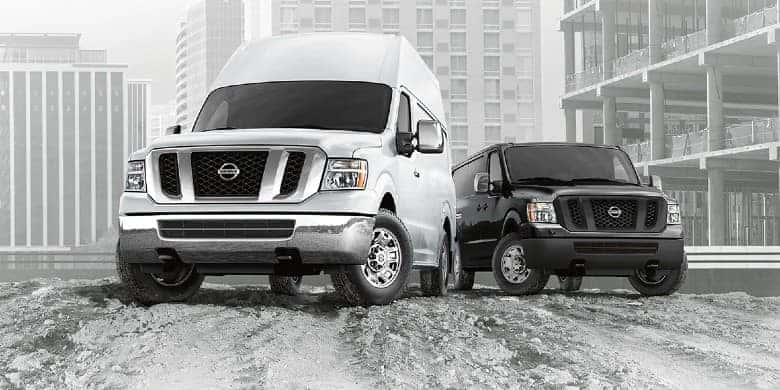 Visit Us at Ken Ganley Nissan
From compact sedans to full-size SUVs, there are many vehicles for you to choose from in the Nissan lineup. We invite you to visit Ken Ganley Nissan of Medina to view our extensive inventory of Nissan models. At our dealership, you will be able to experience the many vehicles that Nissan has to offer and will also be able to find the vehicle that is right for your needs. As you browse our inventory, our team of knowledgeable staff members will gladly provide you with more information about the models and their capabilities.